New Possibilities for Art Consultants and Interior Designers
Since all of John's pictures are photographs (in digital format) he is now able to offer designers much more than just different sizes!
Many of the abstract studies are already available in different colours as can be seen, but John is also prepared without any obligation, to alter any of his pictures especially for you.
A new original picture will be created (based on your selected picture) that will then feature any predominant colour you require.
Just send a sample of the colour (wished for in the picture) and let him know which picture is favoured. Also it will help if you suggest an idea of the mood and indicate colourful, or limited colours. John will then provide at least a couple of images for your consideration.
As an example of what can be done, see below some new studies called 'Pygmalion's Desire'
based on John's 'Painting with Light' picture titled 'Galatea'.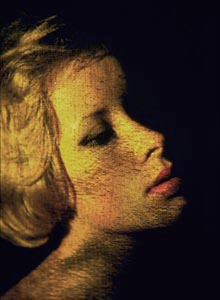 Galatea
Please scroll down to see the 'Pygmalion's Desire' studies
For your more discerning clients, each picture will be a John Cohen original and as such, will have far more value than just a manipulated copy print taken from a painting.
Email John direct with any enquiry.
If you wish to be kept informed and to see John's new pictures, you are invited to join him on Facebook
John's pictures can also be found at: -
Facebook Fine Art America Artspecifier Rhizome at the New Museum New York Art Review Etsy Shop Flickr Twitter YouTube ArtsWanted.com Artslant.com Linkedin Pinterest.com